Pitt Race ARPCA HPDE - Oct 29 - 31, 2021
PCA - Allegheny
Friday, Oct 29 — Sunday, Oct 31, 2021
Pittsburgh International Race Compl
,
Wampum

,

PA
Registration closed October 9, 2021 11:59 PM at 2021-10-09T20:59:00-0700 Registration ends October 9, 2021 11:59 PM at 2021-10-09T20:59:00-0700 Registration opens January 1, 2021 12:00 AM at 2020-12-31T21:00:00-0800 Registration runs from January 1, 2021 12:00 AM to October 9, 2021 11:59 PM
ARPCA Halloween HPDE at Pitt Race
Friday Oct 29, 2021 - Oct 31, 2021
Are you new to track driving? Never driven with ARPCA? We have a long history of making everyone feel welcome! All ARPCA DE events are a great opportunity to drive your car on a fun and challenging track and enhance your driving skills.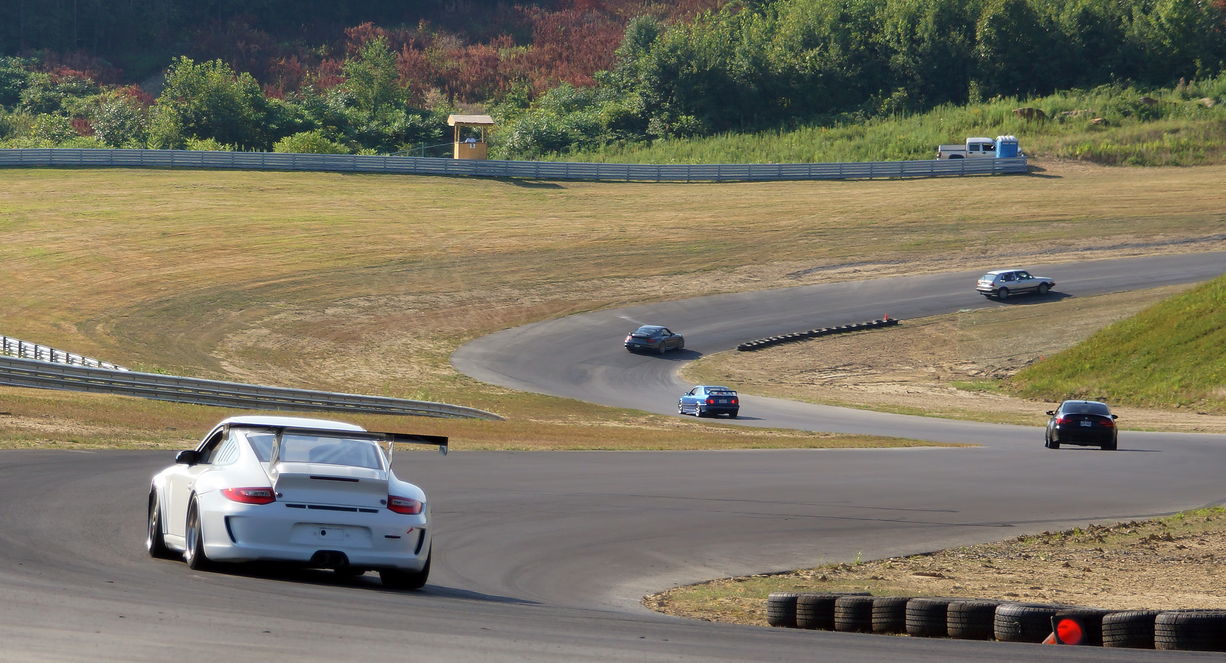 Track Tour
Due to the limited remaining daylight, an abbreviated Track Tour is offered Friday evening, led by one of our senior instructors. We'll meet at 5:35 pm. The focus is on track orientation for new drivers and those new to the circuit. We will drive some lead/follow "parade" laps at slow speed. If weather/daylight permit, we will get out on foot at a few locations on the track. Everyone is welcome to attend. Contact Carol at track@arpca.com with questions. A track tour specific email with logistics will be sent one week prior to the event.
Friday Advanced Solo Lapping (ASL)
Instructors are not provided, therefore a demonstration of a high level of track driving experience and skill is required to qualify. ASL drivers are also required to register for the weekend DE.
Approved ARPCA Instructors are automatically accepted. If you have previously attended an ARPCA ASL event at Pitt Race you will be accepted.
For all others, indicate your interest in attending ASL when completing the registration form. Please make sure your logbook of experience in your member profile is up to date. We will use this to evaluate your ability to qualify. We may also ask for a recommendation from the Chief Driving Instructor of your Region and will contact you by e-mail if we need your CDI's contact information. ASL events are conducted as open track days and we are very careful to only have qualified participants at these events. This precaution is done to insure the enjoyment but primarily the safety of those who will be sharing the track.
Costs and Options
Driver Registration Sat/Sun: $550
Instructor Registration Sat/Sun: $100
Advanced Solo Lapping Friday: $250 (Friday ASL approval required; Sat/Sun registration required)
Garages and RV/Trailer electrical hookups are available for rental directly from the track. Call Courtney Kozar at (724) 740-1196, or email her at C.Kozar@pittrace.com for information, reservations and direct payment.
Payment and Refunds
Our payment policy: We charge your card immediately upon registration.
You can cancel your registration through MSR and ARPCA will process any credits in a few days.
Our Refund policy:
Cancellation Fee Through Sep 21, 2021:

$25

Cancellation Fee Sep 22, 2021 Through Oct 09, 2021:

$100

No refunds after Oct 09, 2021

No refunds for mechanical failure
No refunds for failing tech inspection
No refunds for weather
No refund if track management closes the circuit
More history of Pittsburgh International Race Complex
PittRace is just a short 20-minute drive north of the Pittsburgh International Airport with easy access to the Pennsylvania Turnpike (Exit 13). The circuit was expanded in 2015 and now boasts nineteen corners, over ninety feet in elevation change and is 2.8 miles in length. The circuit now offers plenty of challenges for even the most experienced driver. (Forget about the old 1.5 mile North Course, you will be on the full circuit and you will not be disappointed!)