ARPCA - Mid-Ohio - High Perf. Driver Education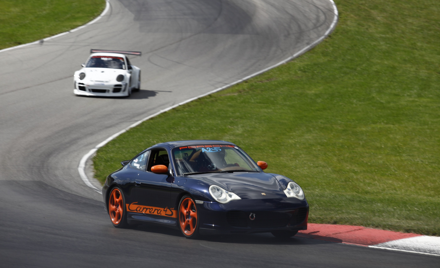 PCA - Allegheny
Friday, Sep 11 — Sunday, Sep 13, 2020
Mid-Ohio Sports Car Course
,
Lexington

,

OH
ARPCA High Performance Driver Education (HPDE) event at Mid-Ohio
Saturday and Sunday, Sep 12-13, 2020
Advanced Solo Lapping (ASL) event Friday, Sep 11, 2020
Are you new to track driving?  Never driven with ARPCA?  We have a long history of making everyone feel welcome!  All ARPCA HPDE events are a great opportunity to drive your car on a world-class track, enhance your driving skills, have fun with a great bunch of people, and make new friends!
Track Tour
There will be a Track Tour Friday evening, starting at 5:25 pm led by one of our senior instructors. While focused on track orientation for new drivers, everyone is welcome to attend. Contact Carol at track@arpca.com with questions. 
Advanced Solo Lapping (ASL) event
Advanced Solo Lapping is Friday.  Instructors are not provided, A high level of track driving experience and skill is required to qualify. ASL drivers are also required to register for the weekend DE.  The events are not sold separately.
Approved ARPCA Instructors are automatically accepted. If you have previously attended an ARPCA ASL event at this track you will be accepted.
For all others, indicate your interest in attending ASL when completing the registration form. Please make sure your logbook of experience in your member profile is up to date. We will use this to evaluate your ability to qualify. We may also ask for a recommendation from the Chief Driving Instructor (CDI) most familiar with your track driving experience. We will contact you by e-mail if we need your CDI's contact information. We are very careful to only have qualified participants at ASL. This precaution insures the enjoyment but primarily the safety of those who will be sharing the track on Friday.
Instructors
If you are not currently an approved instructor for ARPCA and would like to instruct for us at this event, please contact David Palmer (ARPCA CDI) at chief.instructor@arpca.com.
Costs and Options
Driver Registration: $425
Instructor Registration: $100
Lapping Day: $250
Garage Rental: $100

New this year: Indicate your preference for garage style when you register.  IMPORTANT:  we will do our best to accommodate your preference.  Indicating a choice does not guarantee a garage assignment nor the location.  Garage spaces are assigned on a first-come, first-served basis.
There are two garage styles.  We are no longer renting two spaces in the "Non-drive-through" (one-way in/out) style garages.  Each "non-drive-through" garage rents for $100.  The "Drive-through-style" has two spaces (cars nose-to-tail) and rents for $100 per car.   You will indicate your preference of garage style when you register.
Payment and Refunds
Our payment policy: We charge your card immediately upon registration.
You may cancel your registration through MotorSportReg.com and the Track team will process any credits in a few days.
Our Refund policy:
* Full refund for cancellation received before 11:59 pm Aug 27, 2020
* No refund after 11:59 pm Aug 27, 2020
* No refund for mechanical failure
* No refund for failing tech inspection
* No refund for weather
* Once the event is underway, no refund if track management closes the circuit
* If the event must cancel due to COVID-19 we will issue a full refund
More about Mid-Ohio:
Mid-Ohio is located near Lexington, OH, just off of I-71 between Cleveland and Columbus. Like Watkins Glen, it has a long history of hosting many of the major road-racing series races dating back to 1962. Although limited in total elevation change the track is known to be very technical and challenging and will put any drivers' car control skills to the test. This event will sell out so be sure to register early. We would hate to see you on the wait list and be disappointed!
Event hotel:
We have organized a reduced rate at the "Official Hotels of Mid-Ohio", the Quality Inn and the Comfort Inn, that are only 10 minutes away from the track.  The following provides the information to reserve a room at either property:
Allegheny Porsche Club Special Group Pricing
Rates & Reservations - BEFORE 7/1/20     All Rooms 15% Off the Hotel's Retail Rate
ONLINE Reservations for QUALITY INN – Use the following link
http://www.qualityinn.com/ires/en-US/html/ArrivalInfo?hotel=OH302&srp=LARPCA&pu=no
ONLINE Reservations for COMFORT INN – Use the following link
http://www.comfortinn.com/ires/en-US/html/ArrivalInfo?hotel=OH083&srp=LARPCA&pu=no
After 7/1/20: CALL either Hotel – Ask for the Allegheny Region PCA Rate   with Rate Code - "LARPCA"